Alcoholic Beverage Control
Franklin County Alcohol Beverage License &
Mandatory Responsible Server Training
Please be advised, the Kentucky Department of Alcoholic Beverage Control now requires businesses to apply online; paper applications are no longer accepted.  Once the State has approved the online application it will be routed to the County for review. There is not a separate application for local license approval.
FRANKLIN COUNTY ALCOHOL LICENSE REQUIREMENTS: 
All businesses are required to open and maintain a county business license. There is a $40.00 initial processing fee (non-refundable). License information may be found here.  
Additionally, Franklin County is committed to preventing underage drinking in our community and require all persons employed in selling and serving alcoholic beverages to complete an approved responsible beverage service training program within 45-days of hiring. Employees must complete recertification once every three years. Proof of completion of the Mandatory Responsible Beverage Service Training (RBST) program, may be in the form of a certificate issued after course completion or by completing a RBST Affidavit.
Once all requirements are met, please submit a copy of your current State license, RBST certificate/affidavit and fee(s) to the Franklin County Clerk's Office located at 315 West Main Street, Frankfort, Ky 40601.
License Type

Full Year Fee

Half Year Fee

Issued before Jan. 1

Issued after Jan. 1

Quota Retail Package

$357.00

$178.50

Quota Retail Drink

$357.00

$178.50

NQ 2 Retail Drink

$357.00

$178.50

NQ 3 Retail Drink

$300.00

$150.00

NQ 4 Retail Malt Beverage Drink

$110.00

*

$55.00

NQ Retail Malt Beverage Package

$110.00

*

$55.00

Special Temporary (per event)

$50.00

$50.00

Special Sunday Retail Drink

$300.00

$150.00

Limited Golf Course

$525.00

$262.50

Limited Restaurant

$357.00

$178.50

Qualified Historic Site License

$1,030.00

$515.00

Supplemental Bar License

Same as Primary License

**

Same as Primary License.

**
*Per KRS 243.060 (4) The holder of a nonquota retail malt beverage package license may obtain a Nonquota type 4 malt beverage drink license for a fee of $50.00. The holder of a Nonquota type 4 malt beverage drink license may obtain a nonquota retail malt beverage package license for a fee of $50.00.

Thank you for your cooperation in this matter. Please do not hesitate to contact Tambra Harrod at (502) 875-8751 or tharrod@franklincountyky.com with any questions or concerns regarding the sale and service of alcohol in Franklin County.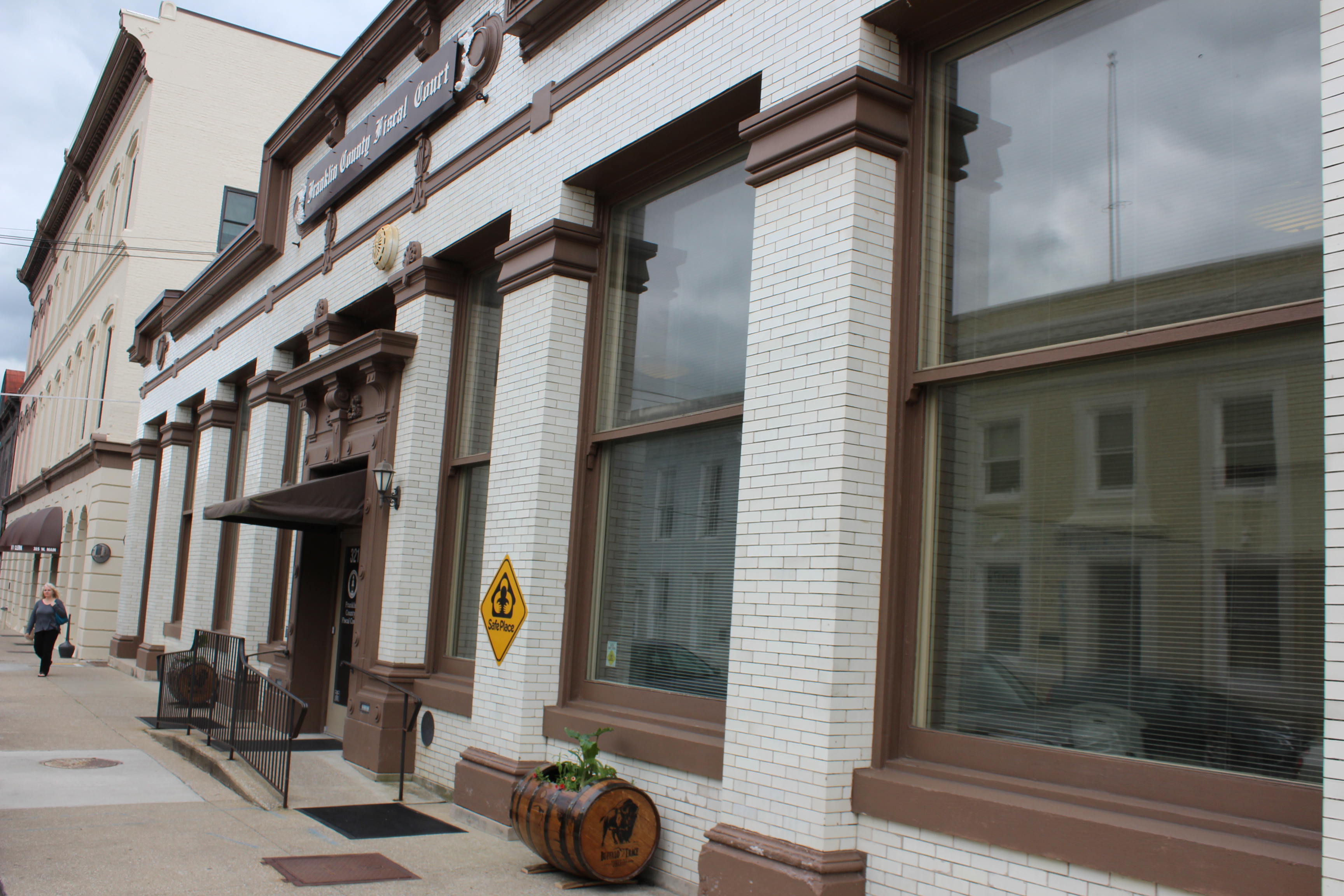 Phone: (502) 875-8751
Extension: 1312
Monday-Friday
8 AM – 4:30 PM
321 West Main Street
Frankfort, Kentucky, 40601
The Franklin County Judge-Executive serves as the Franklin County Alcoholic Beverage Control Administrator. As the County ABC Administrator the Judge Executive administers all local ordinances that deal with the regulation of alcohol sales at businesses in Franklin County. These ordinances include but may not be limited to the issuance of local licenses required for alcohol sales, the hours and days alcohol sales are permitted, as well as the County's Responsible Beverage Server Training Ordinance which requires licensed businesses selling or serving alcohol to document their employees training in a responsible beverage server training course.
Please submit applications for Special Temporary Licenses to the County a minimum of ten (10) days prior to the event so we may ensure that we can review your application and give you time to complete your state and local approvals prior to your event.