​The governing body of Franklin County consists of a Fiscal Court.  The Fiscal Court is comprised of the County Judge Executive, elected at large by residents of the entire county, and six magistrates, elected by residents of their corresponding district.  Members of Fiscal Court are elected on a four year term.
1st District Magistrate
1st District Magistrate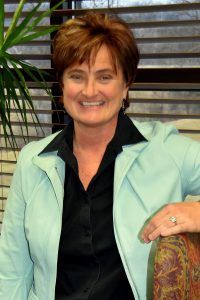 Sherry Sebastian
248 River Valley Road
Frankfort, Kentucky 40601
Phone (502) 395-0250
Email: sherry.sebastian@franklincounty.ky.gov
Sherry Sebastian chose Franklin County as her home in 1987 after graduating Magna Cum Laude from Western Kentucky University with a double major in history and government and a minor in English.  She continued her graduate coursework later at Western, earning a Masters Certificate in Leadership Studies.  Sherry began her professional career In the Office of the Senate President, Kentucky General Assembly, before moving to the Executive Branch in Kentucky State Government.  As a retired, career, state employee, she has extensive experience in chief policy making and budget development positions.  She also has a lengthy record of community service with long-term service commitments to the Boards of Directors for PUSH, the Frankfort YMCA, Leadership Frankfort and the Frankfort Jaycees.
Sherry was elected to a term of service on the Franklin County Fiscal Court beginning in January 2019 as First District Magistrate.
District one precincts include:  Capital, Cloverdale, Coleman-Vogler, Evergreen, Farmdale, Glenns- Bridge, Green Wilson and Thistleton.
Update From the Magistrate – February 2022
Conversations Starters – February 2022
Memo From the Magistrate – January 2021
Memo From the Magistrate – January 2020
2nd District Magistrate
2nd District Magistrate
JW Blackburn
(502) 229-7184
E-mail: jw.blackburn@franklincounty.ky.gov
District two includes Bellview, Country Club, Franklin Heights, Jett, Station Springs, Sunset, and Tierra Linda.
3rd District Magistrate
3rd District Magistrate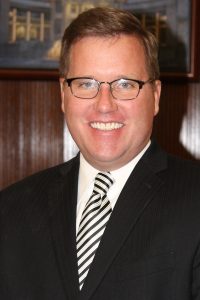 Michael Mueller
100 Old Georgetown Road
Frankfort, Kentucky, 40601
Phone: (502) 209-0444
Email: michael.mueller@franklincounty.ky.gov
Michael Mueller is a fresh face to politics and an experienced operations manager and horticulture professional at Inside Out Design.  More importantly, he is an active citizen and community leader. He attended the University of Maryland School of Horticulture before managing landscape crews to becoming Vice-President of the largest nursery in Kentucky. Early in life, he realized his passion for the outdoors and people. He is husband to Andrea Wilson Mueller and father of two children whom they raise in Franklin County.
On a day to day basis, he completes a myriad of business related duties as the President of a local, nationally recognized business. Knowing how business and budgets operate are critical to a successful local government. Also important are people skills to keep things moving forward. If you know Michael, you know he likes to get things done.  Managing fleets of trucks and equipment, crews, logistics, projects, and much more, Michael doesn't mind jumping in the trenches to accomplish tasks – he is a DOER.  His experience serving employees, homeowners, business owners, and governmental agencies every day, while bringing projects in on budget will be an asset to Fiscal Court. 
In 2013, he graduated from the Leadership Frankfort program, as well as The Frankfort Police Academy program.
In 2015, Michael completed Leadership Central Kentucky along with  the Franklin County Sheriff's Academy.  These experiences enriched Michael's knowledge of our community and local businesses, services, and government needs and solutions. 
With his aptitude to serve, he was on American Red Cross Board of Directors and is also the President of the Kentucky Landscape and Nursery Association.  Michael advanced from Chamber Board Member is Immediate Past Chair of Frankfort Chamber of Commerce, where he championed education in our community.  On the Board for Solid Waste and Recycle, he continues to help the community advance sustainability initiatives.
No matter what leadership role Michael is fulfilling, people come first.  As a business and community leader,  Michael has earned the respect of many through his unwavering dedication and work to improve the Franklin County community while having a positive and easy to work with attitude.  
Michael will listen to your needs and be your voice in Fiscal Court. He will serve you and improve our county with NEW ideas.  Together, we can make the quality of our schools, public spaces,and services even better for a thriving community.
District three includes Arnold, Forks, Greenhill, Ridgeview, Russell, Schenkel Lane, Scruggs, and Silver Lake.
4th District Magistrate
4th District Magistrate
Scotty Tracy
718 Colston Lane
Frankfort, KY  40601
Phone: (502) 545-4950
Email: scotty.tracy@franklincounty.ky.gov 
Scotty Tracy was elected to serve as Fourth District Magistrate in January 2015.
District four includes Crestwood, Fairview, Gaines-Holmes, Glenwood, Owenton Road, Peaks Mill, Swallowfield, Switzer, and Thornhill.
Fifth District Magistrate
Fifth District Magistrate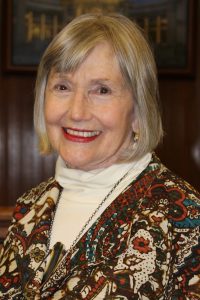 Marti Booth
5344 Sleepy Hollow Drive
Frankfort, KY  40601
Phone: (502) 320-9857
Email:  marti.booth@franklincounty.ky.gov
Marti Booth was elected to serve as Fifth District Magistrate in January 2015.
Marti graduated from the University of Kentucky in 1966  with a double major in art and education.  In 2003, Marti retired from state government as Advertising and Web Manager for the Kentucky Department of Parks. winning awards for her employer in Advertising, Publication, and Web Design.  She now owns and operates BoothDesign, and performs web and graphic design production as a sub-contractor to printers and promotional companies.
Her experience as an officer of the Huntington Woods Neighborhood Association began a continuing interest in land planning, first joining Envision Franklin County, then attending educational courses.  Along with land planning, Marti studied energy resources and joined the Frankfort Climate Action Network.   Marti was appointed to the Frankfort/Franklin Co.
Board of Zoning Adjustments in 2007, subsequently elected by the Board as Chair.  Marti volunteered to serve as a County Board of Elections Poll Worker for the past six years.  She was a Board member of Franklin County Women's Shelter during its formation, and has been president of the Capital Area Art Guild, state officer in two women's organizations, officer in the Lexington Area Public Relations Society of America, and founding member/past president of the Kentucky Association of Government Communicators.
District five includes Collins Lane, Louisville Road, North Westgate, South Benson, and Westgate.
Sixth District Magistrate
Sixth District Magistrate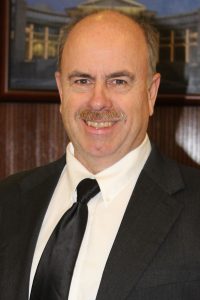 Lambert Moore
4934 Devil's Hollow Road
Frankfort, KY  40601
Phone:  (502) 223-8903
E-mail: lambert.moore@franklincounty.ky.gov
Lambert Moore was elected in 2002 to serve as Sixth District Magistrate.
District six includes Bald Knob, Bellpoint, Bridgeport-Botkins, Choateville, Courthouse, Hickory Hills and St. Johns.