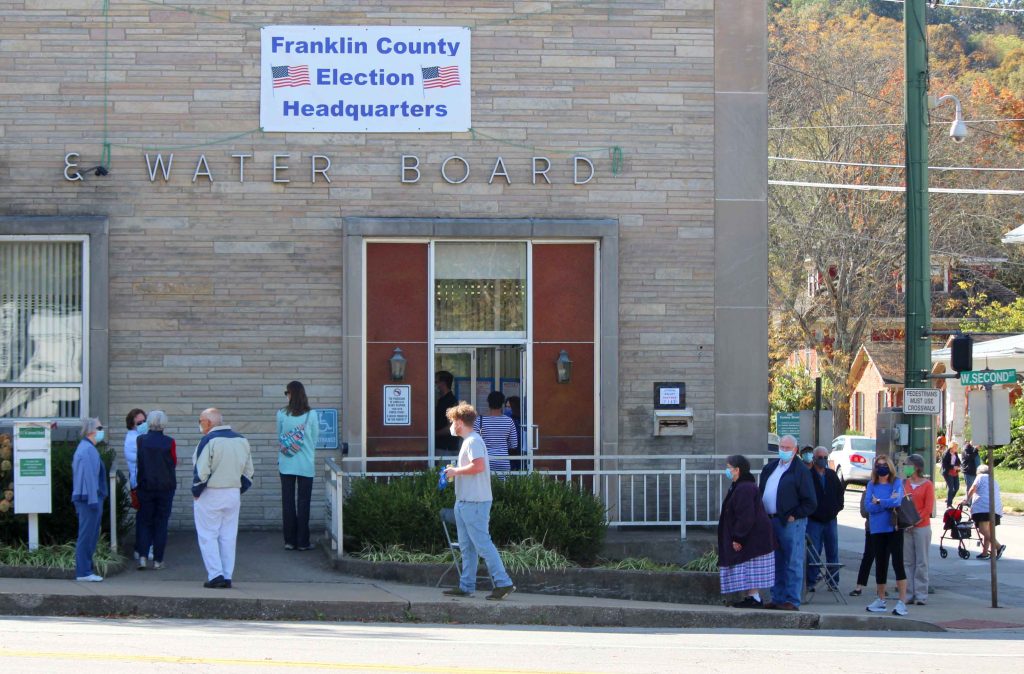 Early in-person voting began yesterday at the Franklin County Clerk's election office. Many Franklin County voters have exercised their civic duty in the first two days of early voting!
EARLY IN-PERSON VOTING
From October 13th to November 2nd
You can vote early in-person at the former Frankfort Plant Board Office, 317 West Second Street.
No appointment necessary.
HOURS ARE AS FOLLOWS:
Oct 13th – Nov. 2nd (Monday-Friday) 8:30 AM – 4:00 PM
Oct. 17th (Saturday) 8:00 AM – Noon
Oct. 24th (Saturday) 8:00 AM – Noon
Oct.31st (Saturday) 8:00 AM – Noon
For more information visit: https://franklin.countyclerk.us/