Resurfacing repairs to be made to six miles of roadways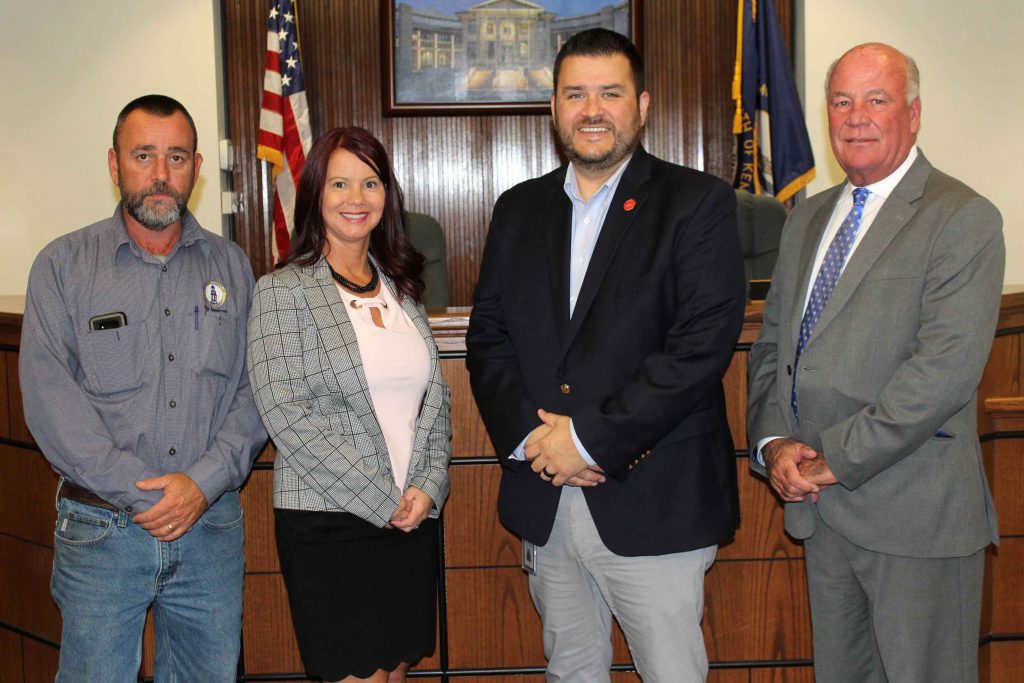 LOUISVILLE, Ky. (Oct. 22, 2019) – During Tuesday's Franklin County Fiscal Court meeting, a Kentucky Transportation Cabinet (KYTC) official announced $430,611 in discretionary funds for vital resurfacing work on Harp Pike and Mills Lane. Resurfacing repairs address existing surface cracks, potholes, raveling, and base failures. The significant dollar investment supports Governor Matt Bevin's commitment to prioritize transportation infrastructure projects and increase economic opportunity across the Commonwealth.
"The Bevin Administration continues to focus on taking care of what we have at both the state and local level to address critical infrastructure needs that improve safety and support job creation and retention," said KYTC Secretary Greg Thomas. "This funding builds upon existing transportation investments and allows the Cabinet to collaborate with local governments to identify projects that will have a large impact in communities."
Franklin County Judge-Executive Huston Wells identified these roads as being among the most critical in the county. Work will improve two county roads that will benefit more than 80 homes.
"The Franklin County Fiscal Court is so appreciative of the Transportation Cabinet for approving discretionary funds to help us pave and repair several miles of county roads," said Judge-Executive Wells. "Our citizens are very grateful for your support. Thank you, Secretary Thomas."
Projects submitted to the Department of Rural and Municipal Aid for discretionary fund consideration were evaluated by the KYTC district staff to assess the condition of roads and determine the most critical needs based on factors such as safety, economic impact, and traffic volumes.
"Keeping our roads and bridges up to date is one of the most important functions of government, so like others who live and work here, I am looking forward to the day when these projects are complete," said Rep. Derrick Graham. "They will go a long way in making our drives a lot safer and smoother and will be a help in attracting economic development."
The Franklin County Fiscal Court is responsible for administering the work, and KYTC will reimburse the county for the projects.
Resurfacing work will address:
· Harp Pike (County Road 1312) — 3.63 miles
· Mills Lane (County Road 1129) — 2.65 miles