PUBLIC HEARING NOTICE
FEBRUARY 7, 2022 AT 4:30 P.M. — 6:30 P.M.
PAUL SAWYIER PUBLIC LIBRARY
319 WAPPING STREET, RIVER ROOM
FRANKFORT, KY 40601
Anyone wishing to provide public comments may do so-
In person at the Library
Virtually by Zoom, Meeting ID # 839 3138 7154 OR by clicking this link
In writing to Franklin County Fiscal Court, Attn: Lakeview Park Master Plan Public Hearing, 321 West Main Street, Frankfort, KY 40601 or by email at andrew.tippett@franklincounty.ky.gov.
If you have any questions, please contact Tambra Harrod at (502) 875-8751, extension 1312 or by email at tambra.harrod@franklincounty.ky.gov.
Master Plan Creation Process
The information below outlines the Lakeview Park Master plan creation process. It is provided to the public for transparency purposes. The links below will allow citizens to view recordings of all of the park committee meetings leading up to the current proposal.
Video Links for Park Committee Meetings
First & Final Draft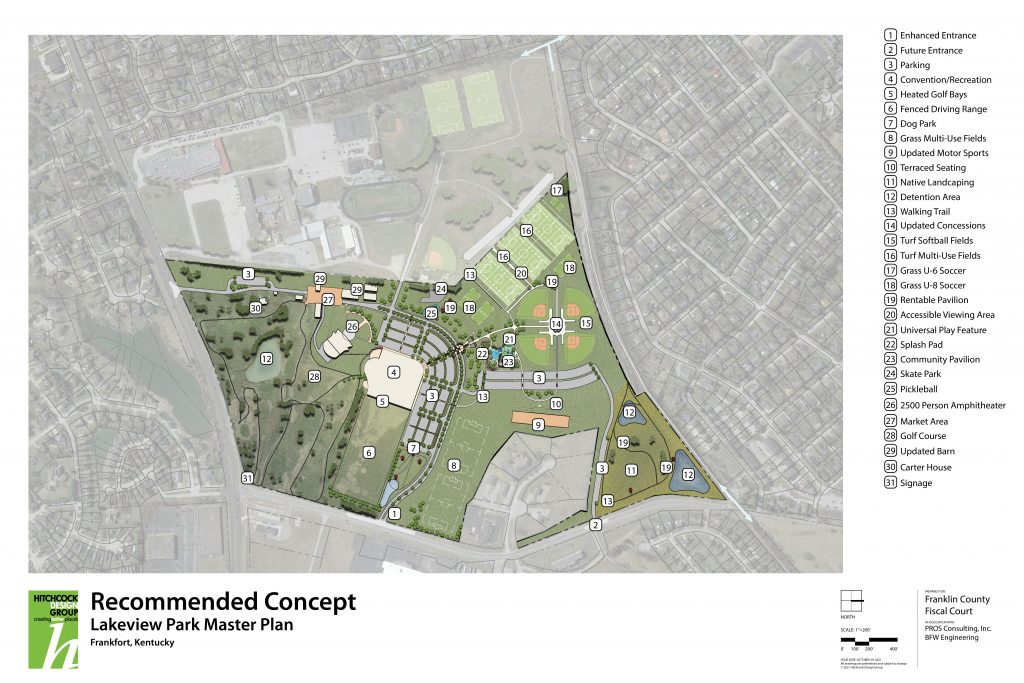 Second Draft (REJECTED)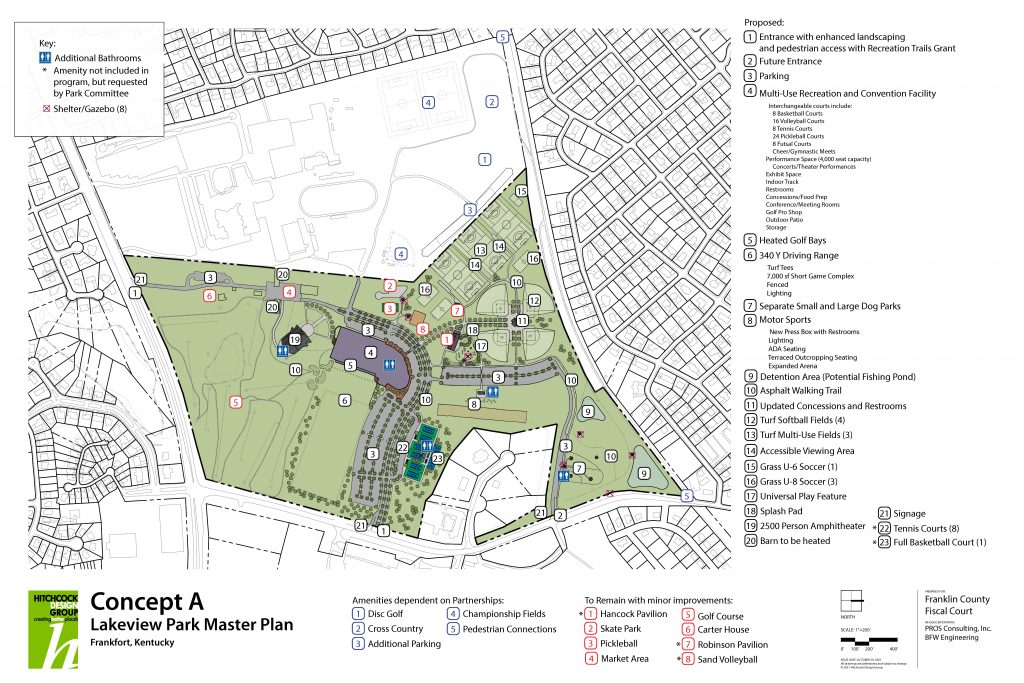 Snapshot of Public Engagement